iHARP -> About -> People -> Advisory Board
last updated 2023 January 19
The iHARP External Advisory Board (EAB) consist of industry and academia experts that provide feedback to guide the research conducted by iHARP.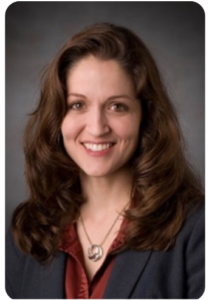 Rachel Brennan, Ph.D., P.E. is a Professor of Environmental Engineering at The Pennsylvania State University, and holds a Courtesy Appointment in Agricultural and Biological Engineering. Dr. Brennan is currently leading the development of a new Center for Climate Solutions to provide impartial engineering guidance, assessment, and professional education services to corporate and government clients to increase the sustainability and profitability of their operations while reducing their carbon footprint. She also directs several large initiatives for solving sustainability challenges at the water-energy-food (WEF) nexus in developed and developing communities. Leveraging the power of engineered and natural ecosystems to recover nutrients from complex waste streams, Dr. Brennan's research groups develop strategies to produce purified water and a range of value-added products to support a circular bioeconomy, including biofertilizers, biofuels, feed, and food.
---
Fay Cobb Payton, Ph.D., MBA is a consultant, thought leader and Professor Emeritus at North Carolina State University where she was Full Professor (with Tenure) of Information Technology/Analytics.  She recently completed a rotation as a Program Director at the National Science Foundation (NSF) in the Computer, Information Sciences and Engineering (CISE) Directorate.  At NSF, she initiated the CISE Minority Serving Institution Research Expansion Program and worked on several initiatives, such as INCLUDES, ADVANCE, Smart Health and Biomedical Research in the Era of Artificial Intelligence and Advanced Data Science; AI Fairness, Equity, Accountability & Transparency Dear Colleague Letter; Research Expansion and Cloud Computing Dear Colleague Letter with partnerships with Amazon, Google and Microsoft; HBCU Excellence in Research; and NSF Research Traineeship (NRT).  She received the NSF Director's Award in 2020.  She is the co-chair DEI Committee for the Association for Computing Machinery (ACM) Education Board and a member of the ACM Diversity Council. She was an American Council on Education (ACE) Fellow and worked with higher education leaders from the United States and Ghana on strategic collaborations and public-private partners and now serves on the ACE Council of Fellows.  She is a graduate of Georgia Institute of Technology, Clark Atlanta University and Case Western Reserve University.  She is a member of the National Academics of Science, Engineering and Medicine's Committee on Advancing Anti-Racism, Diversity, Equity, and Inclusion in STEM Organizations.  She led to the NSF funding and support of the National Academies of Science, Engineering and Medicine Women of Color in Tech Consensus Report.  Having published over 150 peer-reviewed manuscripts and conference proceedings, Dr. Payton's research explores AI bias and data quality/curation which impacts health equity and disparities, talent management, and tech innovation along with ecosystems shaping lived experiences particularly among minoritized groups.  She worked in the tech industry as a consultant, programmer and systems engineer at EY, IBM and Time Inc. She is the author of Leveraging Intersectionality: Seeing and Not Seeing. She serves on several advisory boards in the higher education, computing and tech sectors.
Website: Http://cobbpayton.com | Email: fcpayton@ncsu.edu |  Book: Leveraging Intersectionality: Seeing and Not Seeing via Richer Press
---
Liping Di, PhD – Geography & Geoinformation Science
---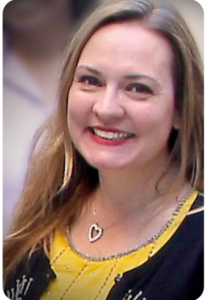 Christine Kirkpatrick leads the San Diego Supercomputer Center's (SDSC) Research Data Services division, which manages large-scale infrastructure, networking, and services for research projects of regional and national scope. Her research is in data-centric AI, working at the intersection of ML and FAIR, with a focus on making AI more efficient to save on power consumption and 'time to science'. In addition to being PI of the EarthCube Office (ECO), Kirkpatrick founded the GO FAIR US Office, is PI of the West Big Data Innovation Hub, is on the Executive Committee for the Open Storage Network, and Co-PI of the NSF-funded Transboundary Groundwater Resiliency Research (TGRR) network. Christine serves as a member for The National Academies of Sciences, Engineering, and Medicine on their Board on Research Data and Information (BRDI) to improve the stewardship, policy and use of digital data and information for science and the broader society. She serves as the Secretary General of the International Science Council's Committee on Data (CODATA), co-Chairs the FAIR Digital Object Forum, is on the Advisory Board for the Helmholtz Federated IT Services (HIFIS), and served on the National Academies of Sciences' U.S. National Committee for the Committee on Data.
---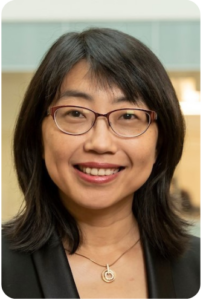 Hai "Helen" Li is Clare Boothe Luce Professor and Department Chair of the Electrical and Computer Engineering Department at Duke University. Her current research focuses on neuromorphic computing systems, deep-learning acceleration and security, memory design and architecture, and high-performance and energy-efficient computing systems. She is a Fellow of ACM and IEEE.
---
Anna Lijedhal, PhD – Polar
---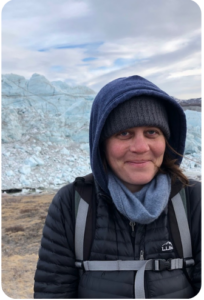 Dr. Sophie Nowicki is Empire Innovation Professor in the Department of Geology and Research and Education in eNergy, Environment and Water (RENEW) Institute at the University at Buffalo (UB). Prior to joining UB, Sophie was a Research Scientist and Deputy Chief for the Cryospheric Sciences Laboratory (Code 615) at NASA Goddard Space Flight Center, Greenbelt, MD. Her research focuses on the Greenland and Antarctic ice sheets, their connections to the Earth's climate system and their impact on sea level. Sophie is a member of the NASA Sea Level Change Team (N-SLCT), an executive committee member for the Ice Sheet Mass Balance Intercomparison Exercise phase 2 (IMBIE2), a member of the Community Earth System Model (CESM) Scientific Steering Committee (SSC) and co-leads the Ice Sheet Model Intercomparison Project for CMIP6 (ISMIP6). She is the Division Head for Ice Sheets for the International Association of Cryospheric Sciences (IACS) and a member of the World Climate Research Programme (WCRP) Sea Level Change and Coastal Impacts Chand Challenge. She serves on the External Expert Advisory Board for the EU-funded PROTECT project. She was invited to be a lead author on the IPCC 6th Assessment Report Chapter on "Ocean, cryosphere, and sea level change".
---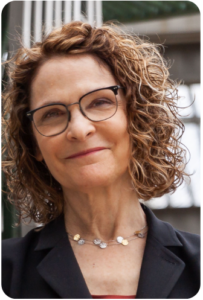 Dr. Plale (iHARP EAB Chair) is the Michael A and Laurie Burns Professor of Computer Engineering in the Department of Intelligent Systems Engineering at Indiana University Bloomington (IU).  Plale's research interests are in infrastructure for scientific research, open science, provenance & reproducibility, and AI accountability.  She is a co-PI on in the NSF ICICLE AI Institute working in the areas of privacy, accountability, and data integrity and in workforce development and broadening participation in computing. Plale served at the US National Science Foundation (NSF) as a science advisor working cross-directorate on open science 2017 -2020. Dr. Plale's postdoctoral studies were at the Georgia Institute of Technology and her PhD is in computer science from the Watson School of Engineering at the State University of New York Binghamton.
She lead the task force in 2020 that developed the Luddy School Strategic Plan for Inclusive Excellence.  Plale is a founder of the Research Data Alliance (RDA), a founder of the Center of Excellence for Women & Technology (CEWIT), a founding director of the HathiTrust Research Center, and an inaugural chair of the RDA Technical Advisory Board (TAB).  She received the Early Career award from the Department of Energy (DOE).
---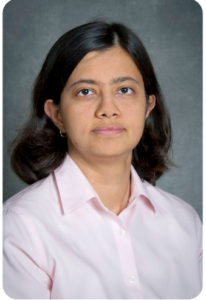 Lavanya Ramakrishnan is Division Deputy in the Scientific Data Division at Lawrence Berkeley National Lab. Her research interests are in building software tools for computational and data-intensive science with a focus on workflow, resource, and data management. More recently, she has been using user research methods to understand as well as verify/validate the context of use and social challenges that often impact tool design and development.
---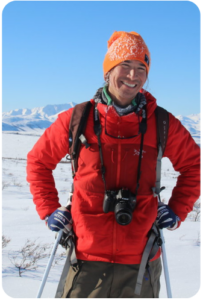 James Temte  Growing up in the least populated state of Wyoming, James has always been fond of wild landscapes and the human connection to the land and place. He is a member of the Northern Cheyenne Tribe, which is located is present-day Montana but whose traditional homelands spanned across the Great Plains and into the Rocky Mountains. He joined Alaska Pacific University (APU) in 2018 and is currently serving as the Acting Director of APU's Office of Research and Community Engagement. In addition, he also serves as adjunct faculty in the Institute of Culture and the Environment. His favorite classes to teach include the topics of Modern Indigenous Art, Climate Change, and Co-Production of Knowledge. Over the course of his career. James has spent time with Tribes in all regions of the US and most recently Alaska. He has found it fascinating to learn of the similarities and very unique differences between Indigenous people. This always reminds him to approach research projects with a clear and open mind. His interest in the Arctic is with the people and their interactions with the natural world. He has a passion for supporting Indigenous voices, Tribal sovereignty, Tribal self-determination, and co-production of knowledge. This includes Indigenous methodologies and Western Science that use innovative community engagement tools such as mural art, traditional Indigenous culture, science, and media. He loves to work with communities on multi-disciplinary teams that inspire a broader understanding. For James, the best part of being involved in community research activities is when the community voices and priorities are not only heard but also supported, celebrated, and preserved.