iHARP -> Events -> All Hands 2023
last updated 2023 April 28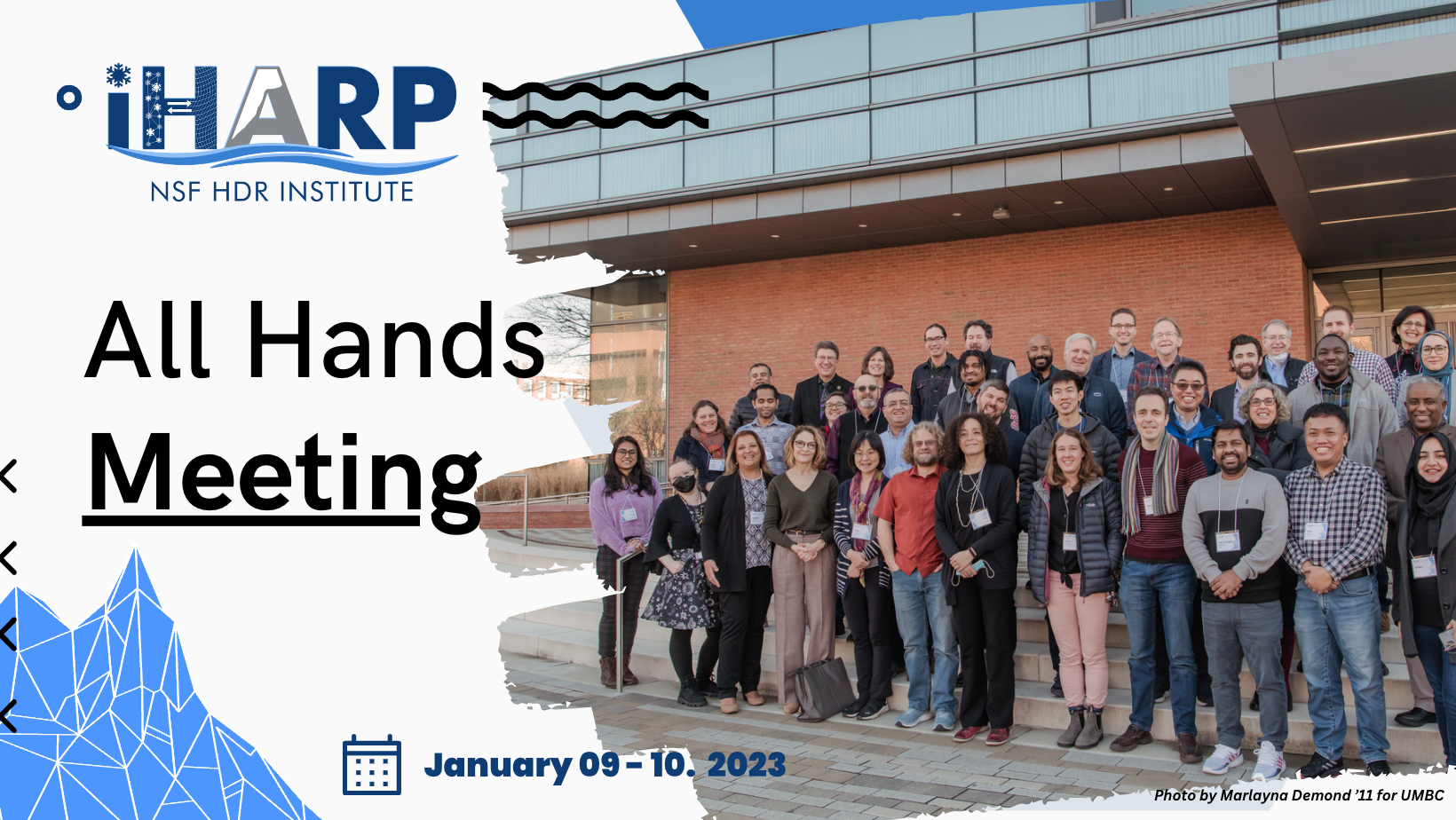 ---
All Hands Meeting
Overview
Published April 28, 2023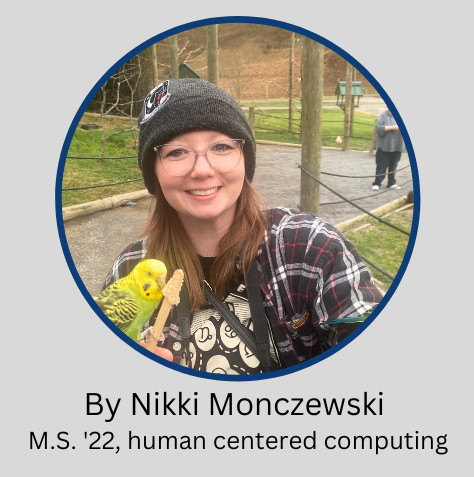 iHARP conducted its first in-person All Hands Meeting on January 9, 2023, through January 10, 2023. The All Hands Meeting took place in Baltimore, Maryland at UMBC's newly built Interdisciplinary Life Sciences Building (ILSB) where a virtual option was made available. We had over 80 attendees that came from or tuned in from across the United States for the two-day event.  Attendees included iHARP senior researchers and personnel, iHARP graduate students, members from Amazon Web Services, researchers from NASA Goddard Space Flight Center (GSFC) , NSF representatives in addition to many other iHARP partners, industry and government representatives.
To kick off the event, opening remarks were made by the NSF Program Director Dr. Syliva Spengler, UMBC's Dr. Karl Steiner, VPR, and Dr. Keith Bowman, Dean of COEIT followed by iHARP Director Dr. Vandana Janeja. The first day's activities included an icebreaker event, Eleven 15-minute presentations given by iHARP researchers on their current projects and related work, a roundtable round table discussion featuring senior iHARP members, breakout sessions, an External Advisory Board (EAB) Member board meeting, and a poster session at the end of the day.
Day two event activities included the EAB sharing their feedback and recommendations, day one discussion groups feedback reports, and an open mic session where members were able to share their thoughts and questions. Closing remarks were given by UMBC's newly appointed President, Dr. Valerie Shearers Asby.
The All Hands Meeting promoted a new sense of collaboration and connection between members since the center's first initial inception in early 2022. Due to Covid and related protocols, this was the first time many members met in person as well as being the first in-person event for iHARP. It was noted by Drs. Spengler, Steiner, Bowman, and Shearers Asby the level of energy and enthusiasm that surrounded the event and within the room as well as the excitement and timeliness of the research being conducted by iHARP.  Throughout the event, many members were seen breaking out into smaller groups to discuss new project ideas while expanding or improving current projects and making new connections across projects.
We are grateful for everyone who came out and supported this event, making it a huge success. We look forward to building off the moment of the All Hands Meeting and furthering the iHARP research mission.
Interested in Collaborating with iHARP?
If you are interested in becoming a partner or collaborating with iHARP, please feel free to contact us at iHARP. Please be sure to include your interest and how you would like to partner or collaborate, and where applicable which researcher(s) you would like to work with.
---
Want to stay informed about upcoming events?
Sign up today to receive email notifications about upcoming events.
---