iHARP Mentee, Louis Lapp, wins @ '23 Morgan Math. Eng. Fair
Next Stop, International Regeneron ISEF 2023 Competition!
iHARP congratulates Louis Lapp, high schooler at Baltimore Polytechnic Institute and an Ingenuity Project student, for winning 1st place in the Mathematics Computer Science category and being selected as one of two overall winners at the 2023 Morgan State University Science Mathematics Engineering Fair. With his win, Louis will be moving forward to the international Regeneron ISEF 2023 where he will compete in the world's largest pre-college STEM competition. The 2023 Regeneron ISEF will be hosted in Dallas, Texas where Louis will be one of over 1,800 high school students competing from around the world for awards, prizes, and scholarships.
Louis's winning project titled Integrating Fourier Transformation and Residual Learning for Arctic Sea Ice Forecasting was made possible by the partnerships between iHARP, UMBC, the Ingenuity Project and Baltimore Polytechnic Institute. These vital partnerships allow highschool students to participate in real-world research projects conducted at colleges, universities and research institutions such as iHARP. Programs like the Ingenuity Project enable iHARP to foster and grow the next generation of researchers, critical thinkers, and innovators like Louis Lapp. 
Under the mentorship and guidance of iHARP researchers Dr. Jianwu Wang and Ph.D. candidate Sahara Ali at UMBC, Louis has been exploring novel methods to improve Arctic sea ice prediction. Using an approach called residual learning, Louis trained a machine learning model that predicted the anomalies detected in two mathematical models. Louis found that this technique lowered prediction error and held potential in inter-disciplinary applications. Through this analysis, Lapp et al. hope to improve current models that rely on Arctic atmospheric and oceanic data to predict the diminishment of sea ice due to climate change. The research that Louis is a part of is critical to understand the future of Arctic sea ice melt and ultimately its impact on global communities, ecosystems, and weather patterns.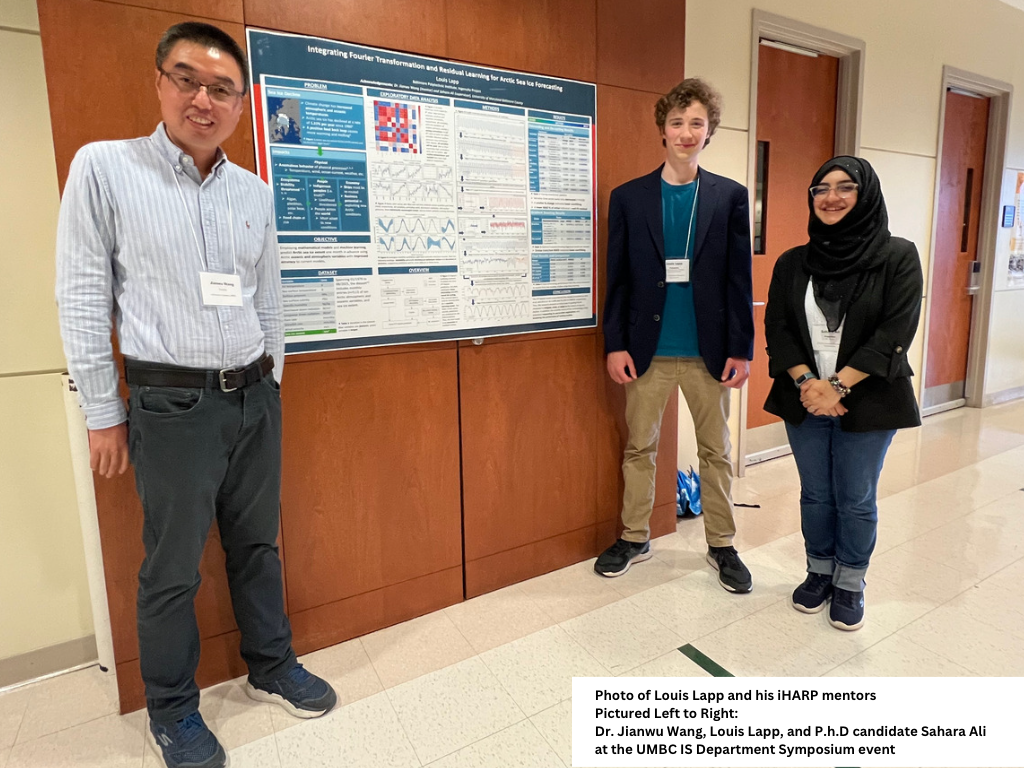 Louis would like to thank iHARP and his iHARP mentors, Dr. Wang and Sahara Ali, for their support throughout this project and he looks forward to competing this coming May at Regeneron ISEF 2023 in Dallas, Texas. Traveling to Dallas will be the furthest south Louis has gone in the States to date, and he is looking forward to checking out the sights while competing at Regeneron ISEF.
We are excited and honored that iHARP has been able to be an integral part of Louis's journey and success in becoming a part of the next generation of innovators that are tackling climate change head on. We look forward to continuing his mentorship in iHARP and seeing his growth as an innovative human.  
We invite you to join us in wishing Louis great success at the upcoming Regeneron ISEF 2023!
To learn more about iHARP and the research the center is conducting, please visit our website by clicking here. Are you a student or researcher interested in collaborating with iHARP?  Please email us at iharp@umbc.edu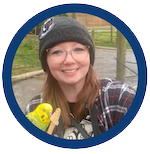 By Nikki Monczewski, M.S. '22, human centered computing
Tags:
Posted: May 2, 2023, 12:08 PM