iHARP featured on Baltimore WJZ News Segment about AI
Learn how AI and Polar Science is tackling Climate Change
iHARP's role in joining AI and Polar Science to understand climate change/ impact was featured in a WJZ news segment on Wednesday, February 15th.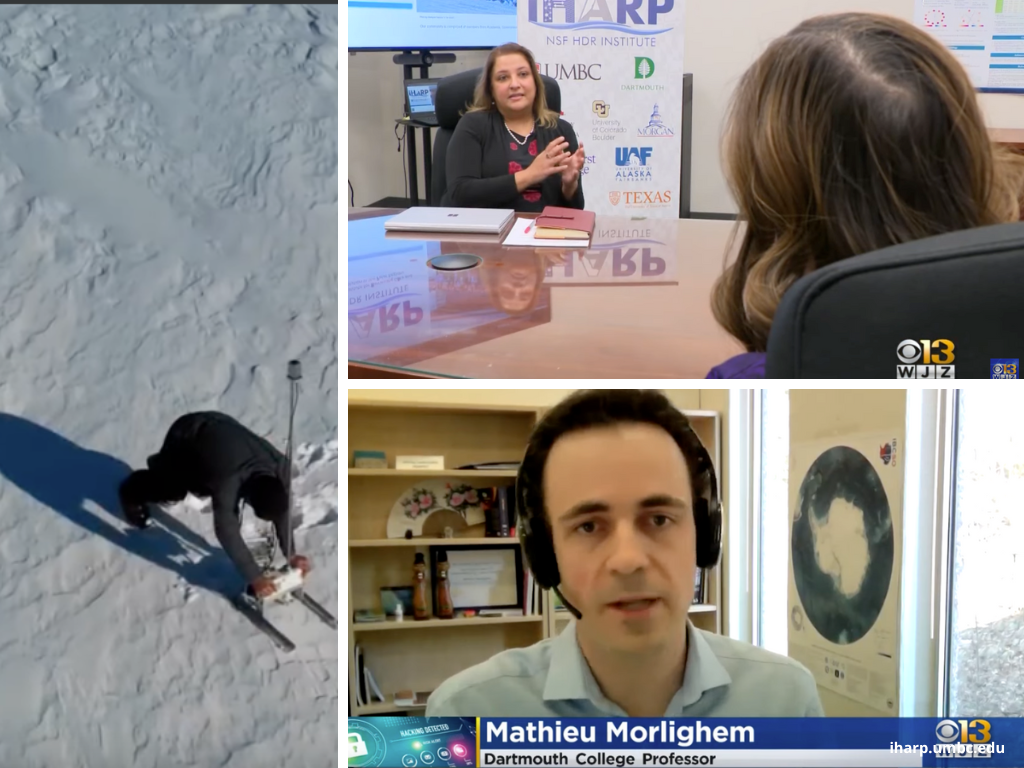 Screenshots from WJZ Segment

iHARP is a unique and one of a kind center that brings together a wide variety of domain scientist under one umbrella to study the impact of climate change through the use of AI and Polar data. iHARP is one of five Harnessing the Data Revolution (HDR) centers that is funded by the National Science Foundation (NSF) in which nine universities are brought together to form iHARP.
In the WJZ segment that aired on February 15, 2023, Drs. Janeja and Morlighem spoke on the utilization of AI to work through collected polar data to study the impact of climate change on the polar ice sheets and sea level rise. Through this work, iHARP researchers hope to develop improved prediction models of sea level rise and ultimately have a impact on coastal communities and critical policy making impacting those areas.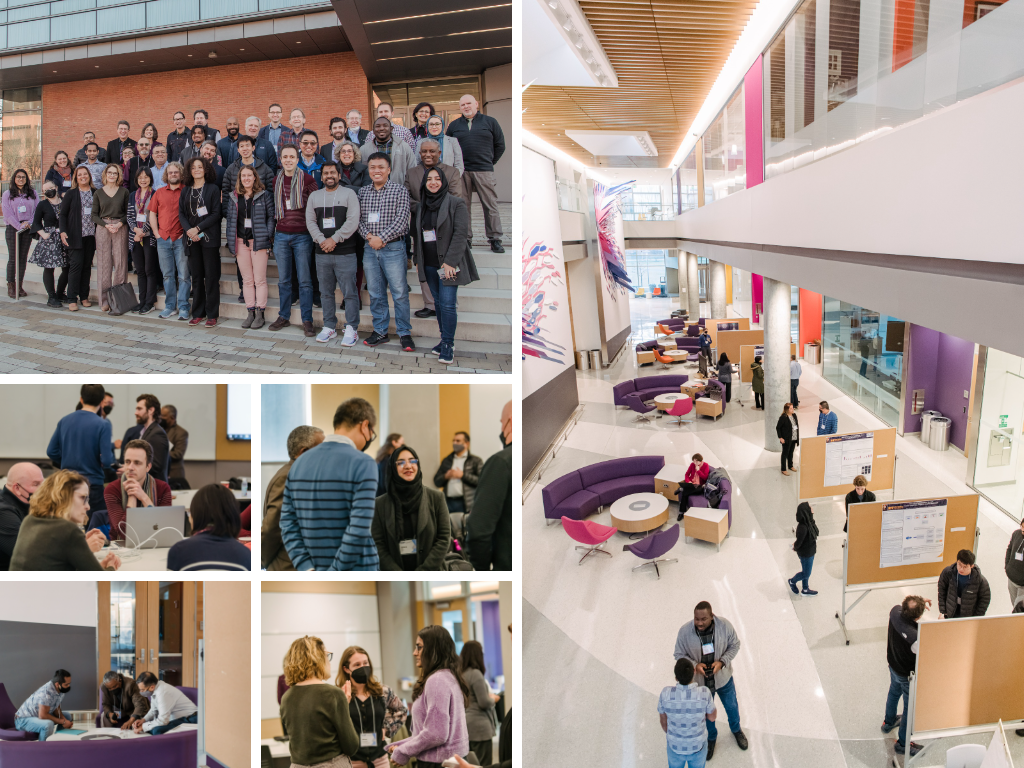 iHARP All Hands Meeting in January 2023 Photo by Marlayna Demond '11 for UMBC
Tags:
Posted: February 16, 2023, 10:42 AM